Ciao Dory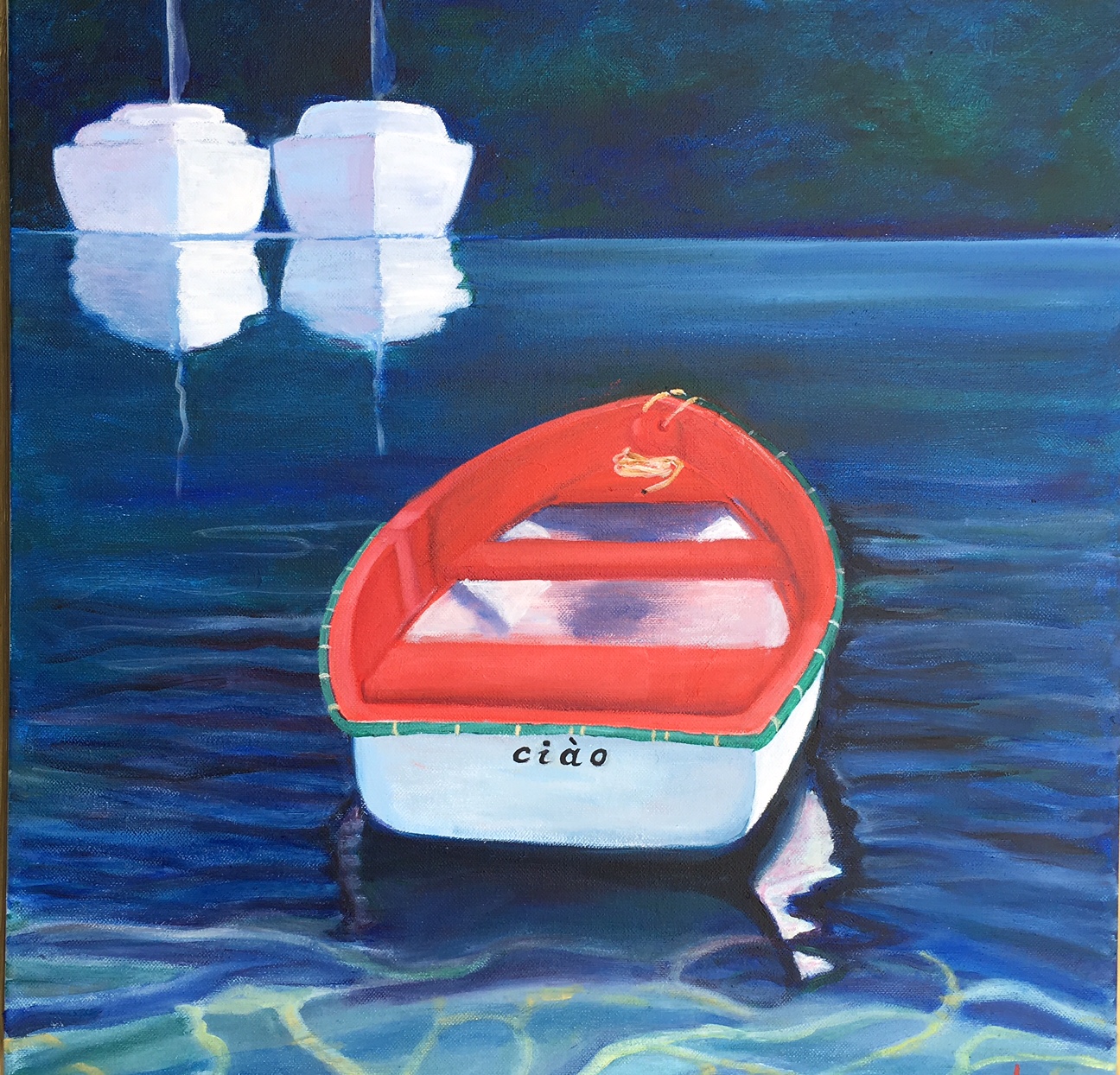 Ciao Dory was painted on the Italian Riviera in the beautiful town on Santa Margarita. I noticed this lovely dory in the small marina because of it's bright colors.  The red, green, and white are the colors of the Italian flag. 
by Joyce Frederick — 2016
Medium: Oil on Canvas mounted in a Gallery wrap frame
Width: 20 in. Height: -73 in.