Sintra, Portugal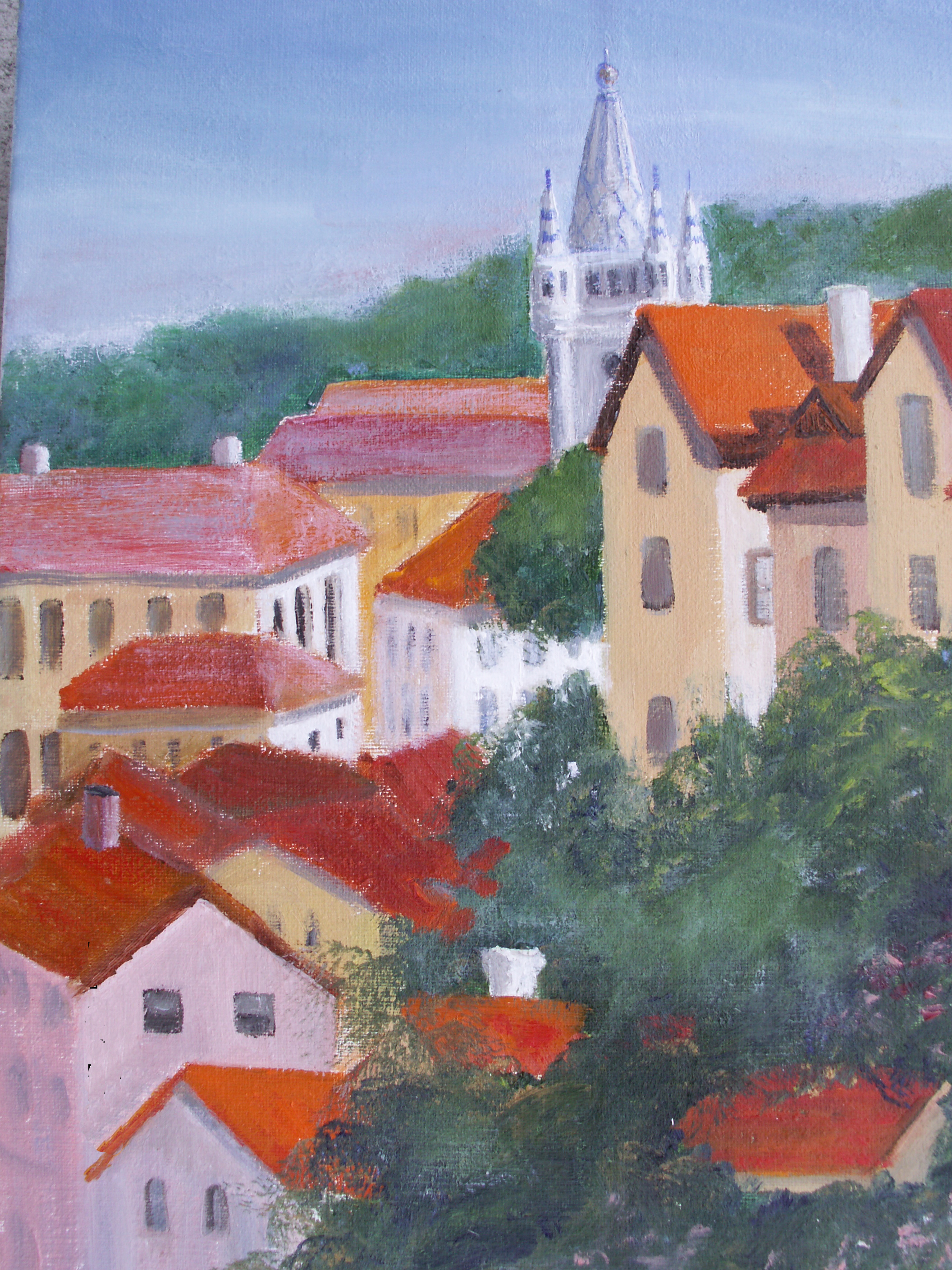 Sold
This is an Acrylic painting done on site in Sintra, Portugal which is a short drive from Lisbon. It was the picturesque home of castles and country estates of the wealthy inhabitants of the area.  I chose this view of this majestic castle nestled in the trees as seen from this spot overlooking the scene.. 
by Joyce Frederick — 1950
Medium: Acrylic on Canvas
Width: 14 in. Height: 11 in.