Moonrise over Hyannis Harbor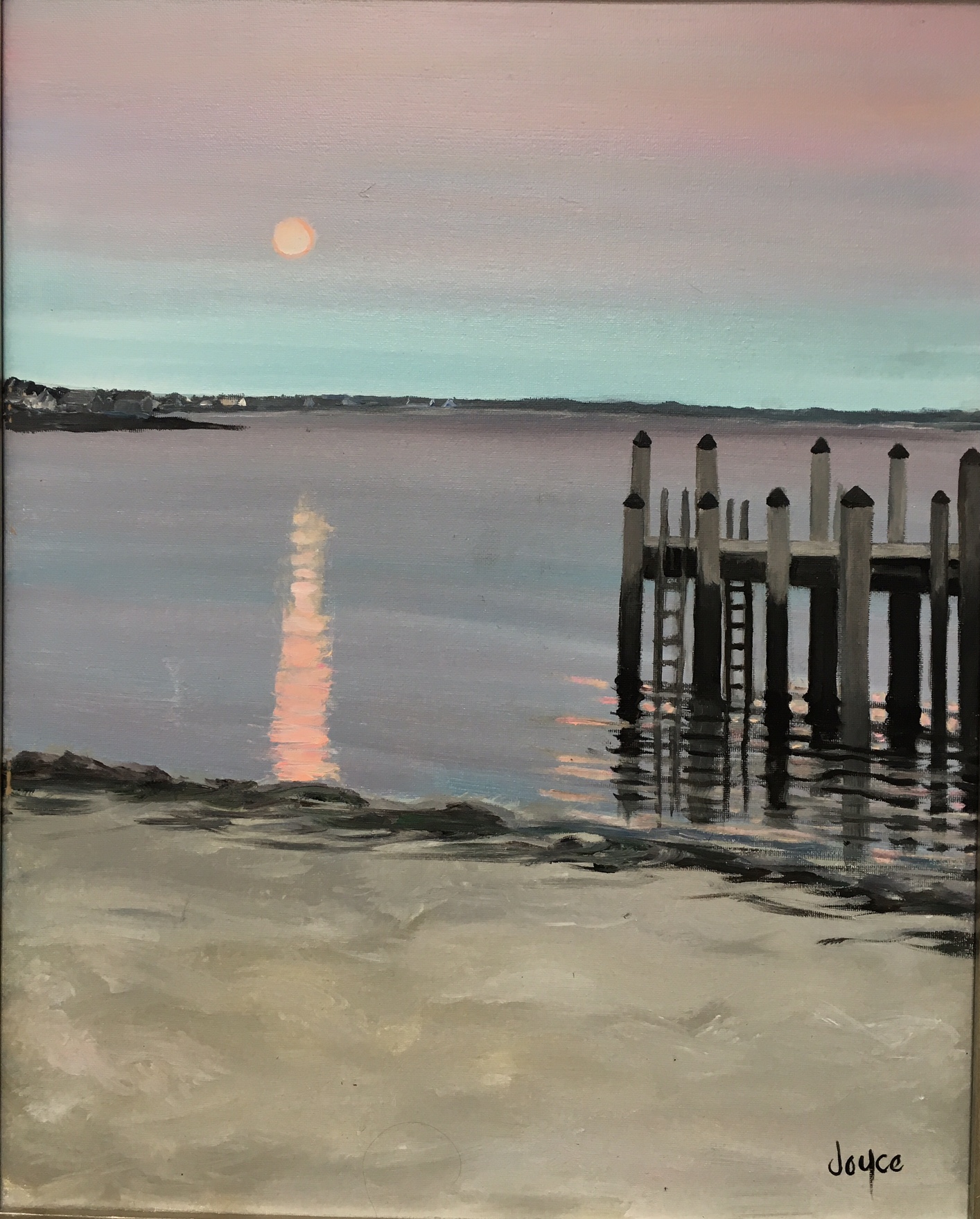 For sale
This is a large acrylic painting I did of one of my favorite places in Hyannis, Fortes Beach.  It is the perfect place to watch the mood rise over Lewis Bay. I used a palette knife to create texture in the sand that was turning pink from the reflection of the moon rising over the water. 
by Joyce Frederick — 2018
Medium: Acrylic on Canvas mounted in a Wide silver frame
Width: 30 in. Height: 40 in.