Van Gogh Museum Influence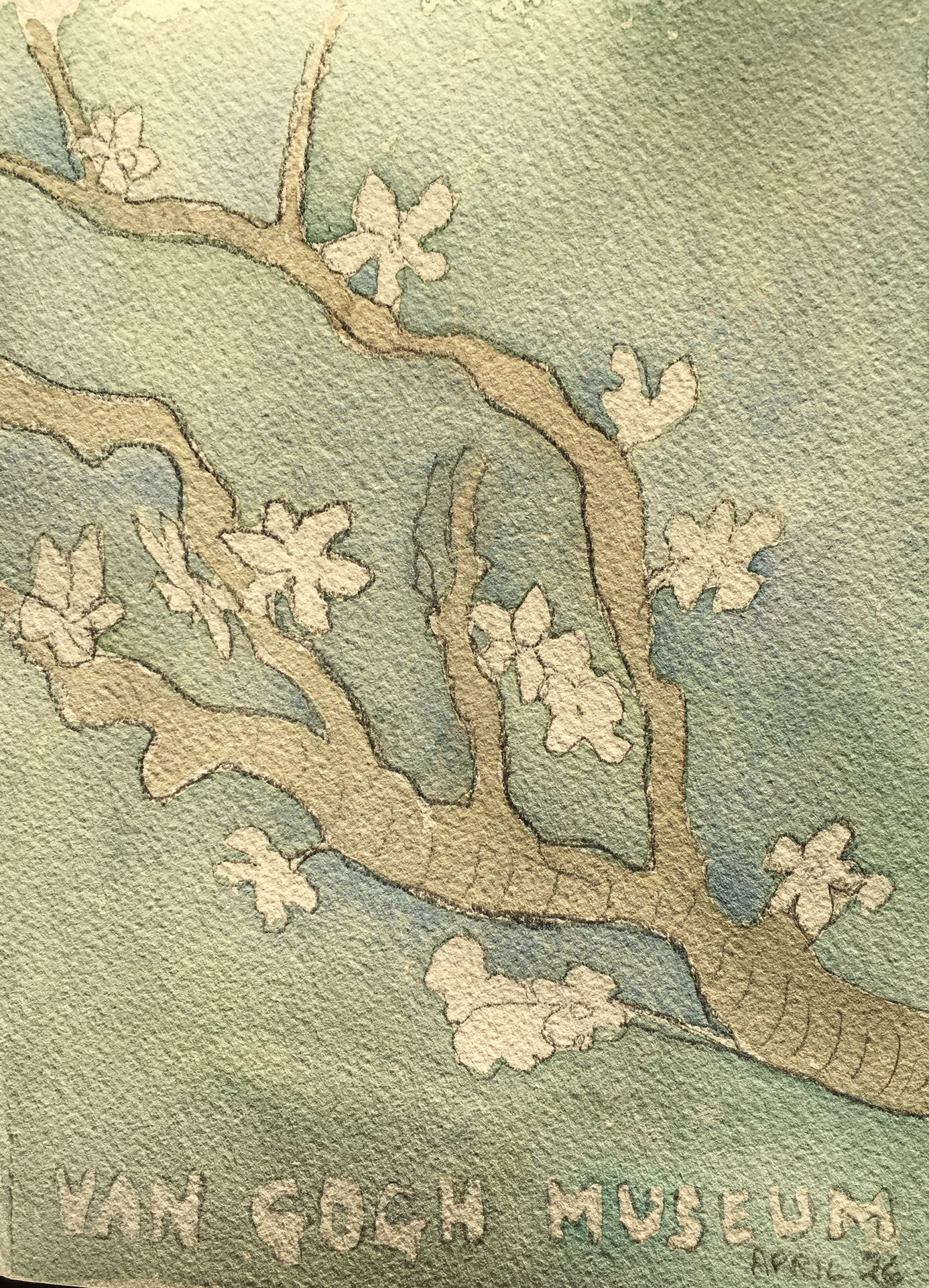 Not for sale
I did this painting after visiting the Van Gogh Museum in Amsterdam, Netherlands.  I drew the inspiration from Van Gogh's "Apricot Blossoms."  It is watercolor paint on Arches' paper made into a booklet as a memento of my trip to Amsterdam. 
by Joyce Frederick — 1950
Watercolor on Paper;
Height: -110 in.; Width: 6 in.