Tulip Field #2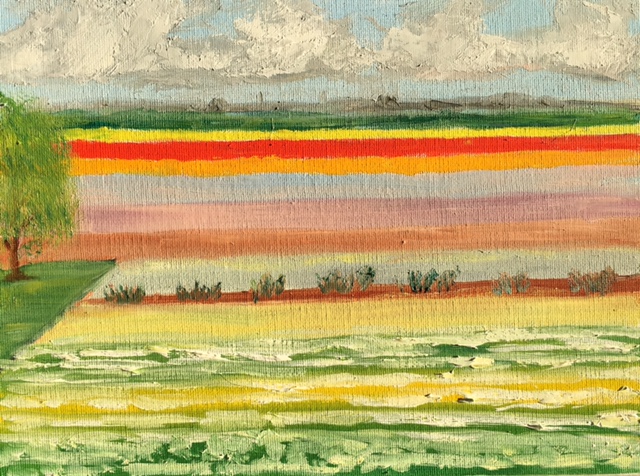 For sale
I painted this scene in oil on canvas board plein air from an outcropping in a quiet corner of the Keukenhof Gardens in the Netherlands on a day trip to the area from Amsterdam.  It depicts the beautiful tulip fields planted to replenish those needed to maintain the gardens as well as around the world.  Not only did they look beautiful, they smelled wonderful as well.
by Joyce Frederick — 2017
Medium: Oil on Canvas
Width: 12 in. Height: 9 in.