Lucy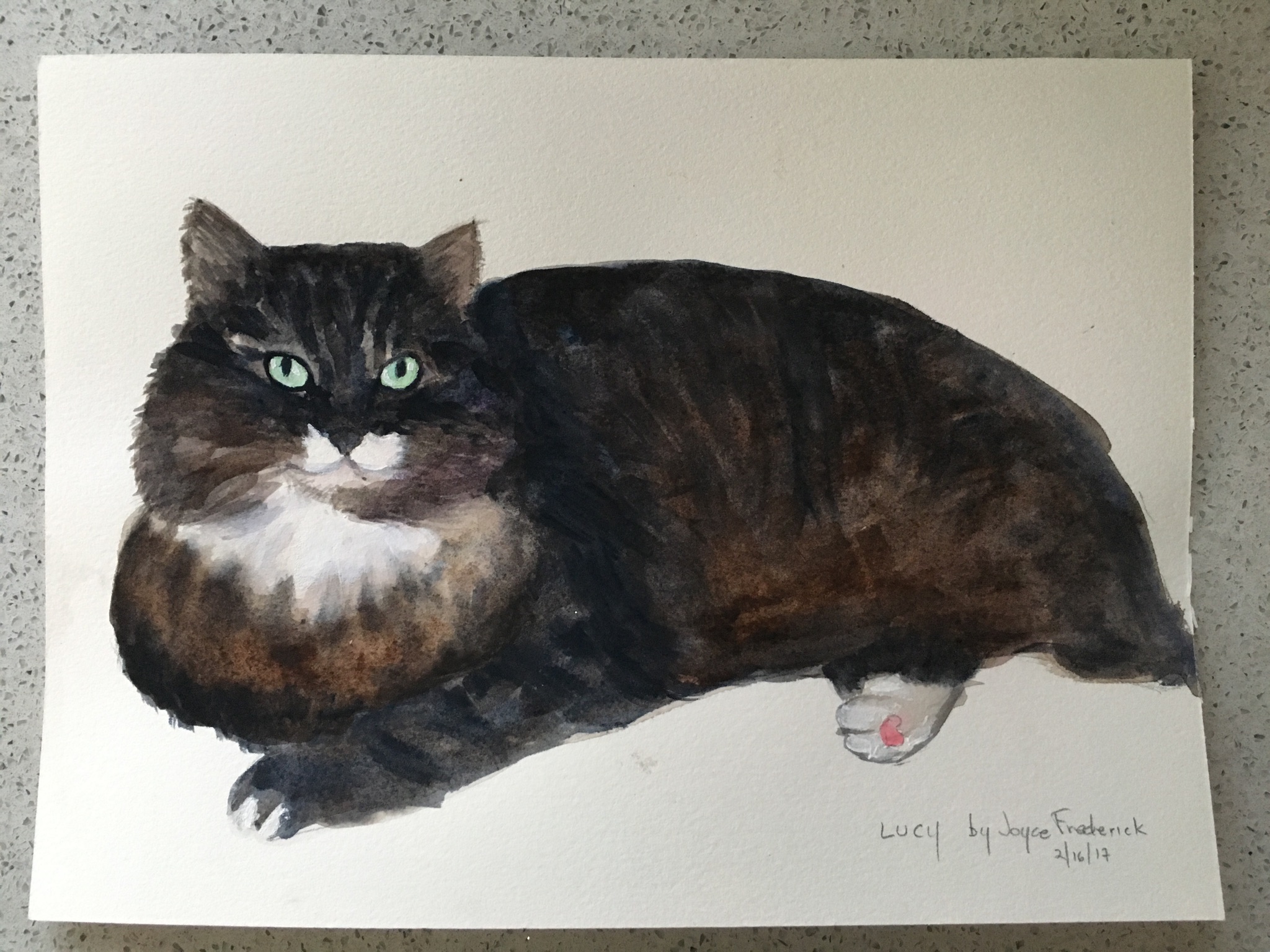 Not for sale
Watercolor painting on Arches' Cold pressed paper of my daughter, Daphne's, beautiful long-haired cat Lucy.  When I finished it, I propped it against the wall and Lucy hissed at it.  I guess she really thought it was another cat.  Funny.
by Joyce Frederick — 2021
Medium: Watercolor on Paper
Width: 14 in. Height: -34 in.