Jason's Quilt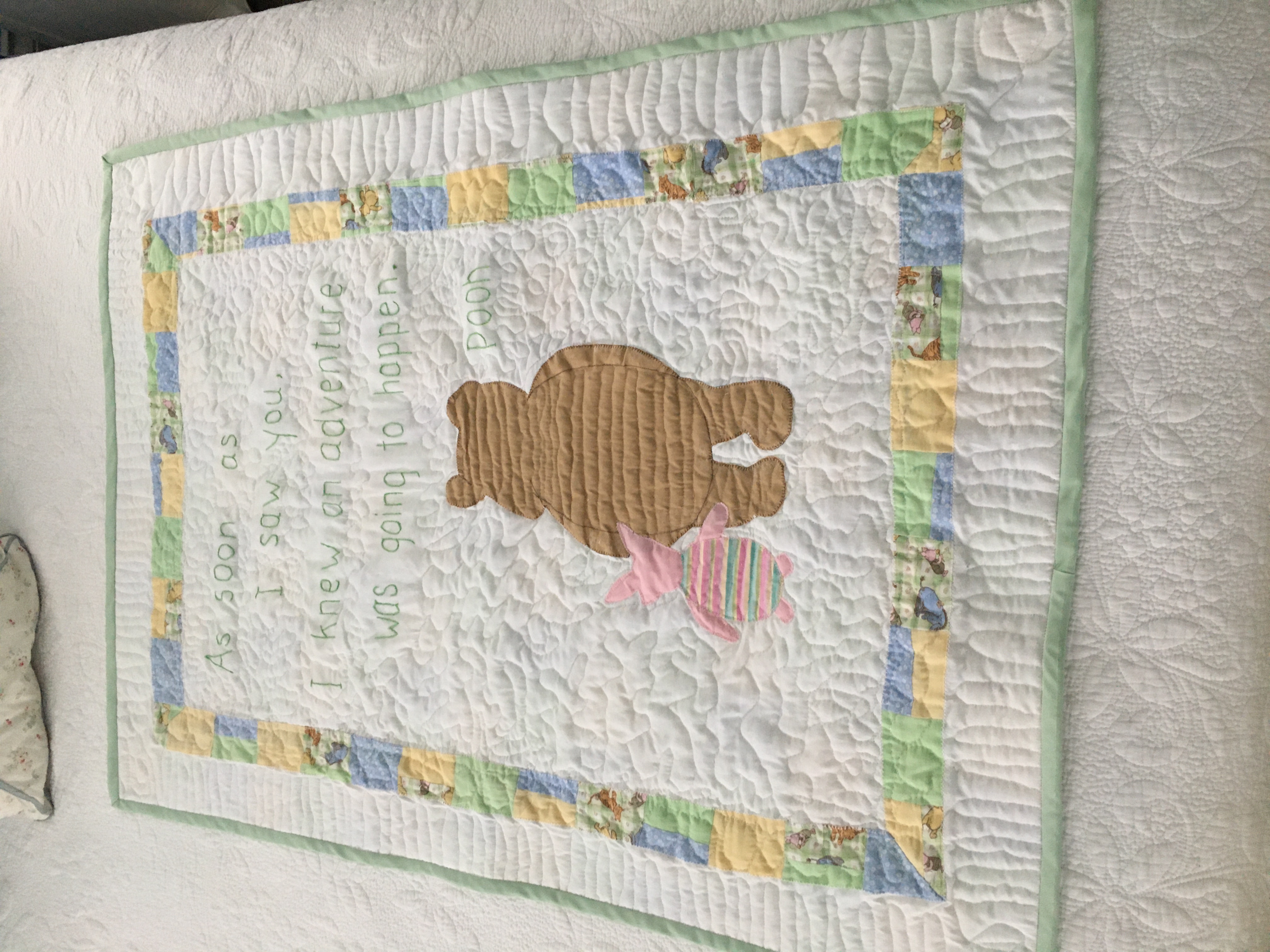 Not for sale
I created this quilt for my niece, Patty's, grandson, Jason.  I chose a Winnie the Pooh saying which I thought would be appropriate. It says, "As soon as I saw you, I knew an adventure was going to happen. Pooh"
by Joyce Frederick — 2021
Medium: Cloth on Cloth
Width: 45 in. Height: 96 in.