Cape Cod Koi Pond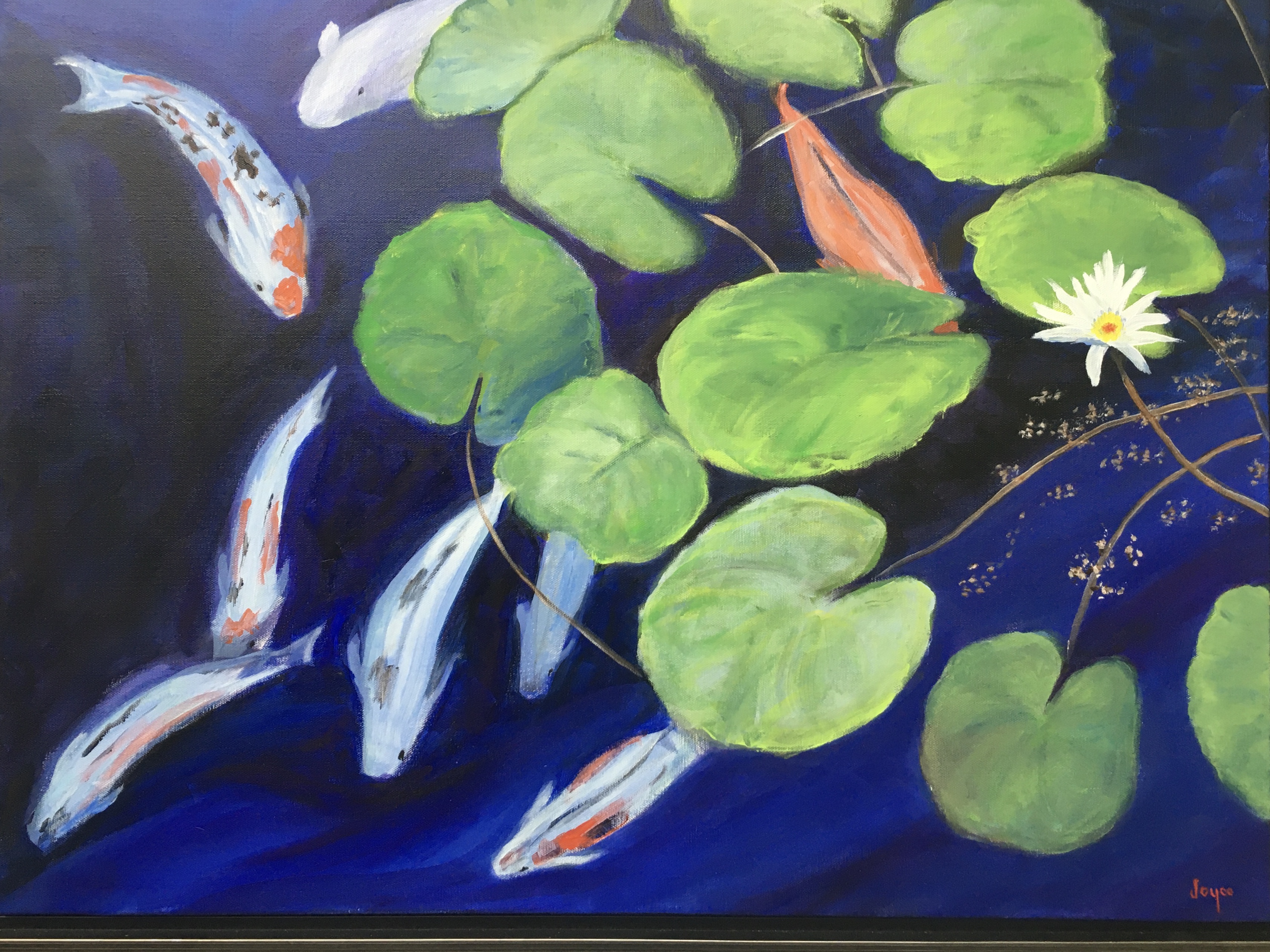 For sale
Every time I go to the Country Gardens in Hyannis, I check out the beautiful Koi pond that is always teeming with Koi fish. Their movement is so entrancing and their colors are so vibrant against the dark blue tones of the water. It is a play on complimentary colors. I tried to incorporate their motion under and through the lily pads.
by Joyce Frederick — 2020
Medium: Acrylic on Canvas mounted in a Antique silver floater frame
Width: 30 in. Height: 24 in.